Last month we introduced a few ways to store small items including custom made dividers, plastic dividers on small beam racking, traditional small bin shelving and rotabins. This month we provide a few more small items storage ideas and end with a general comparison.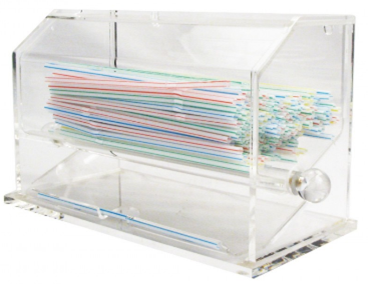 Straw/pencil dispensers are a very out of the box concept but might be very applicable given the product shape and potential support for improved FIFO rotation.
A-Frame slot type dispenser. I have a customer who wanted to maintain FIFO rotation integrity while storing small quantities of bottled adhesives. They designed their own A-frame type manual dispenser that allowed them to stack individual bottles, one on top of the other. The product they picked came from the bottom to ensure FIFO inventory rotation. Think of it as a reverse PEZ candy dispenser.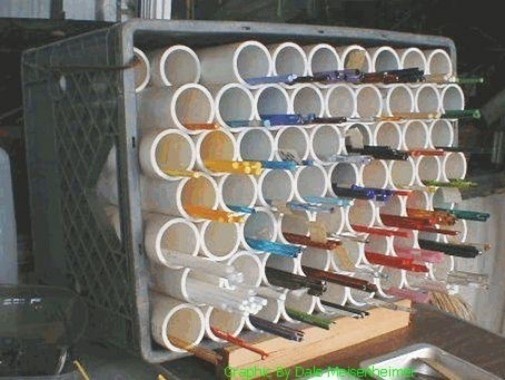 Honeycomb stacked PVC pipe is an interesting concept that both conserves space and eliminate corners where product can be difficult to retrieve. However, this approach does not encourage FIFO rotation. In the example provided, the challenges would be ease of reaching into the pick slot and determining where to place the bin label for ease of identification. The former challenge could be addressed by using larger diameter pipe. Of course, the tradeoff is reduced density.

In rack storage drawers provide high dense storage for small items in small volume. Additionally, the covered drawers tend to protect inventory. The drawer units are modular, they can be stacked and are generally mobile. You have probably seen these in the Lowes or Home Depot hardware aisle or in your mechanics' garage.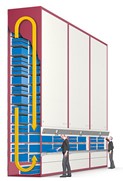 Storage cabinets are like storage drawers and are another good alternative with a small footprint.
Looking at the Pros and Cons we outlined earlier we can begin to evaluate and rank the concepts based on Yuck, Meh, Good and Awesome.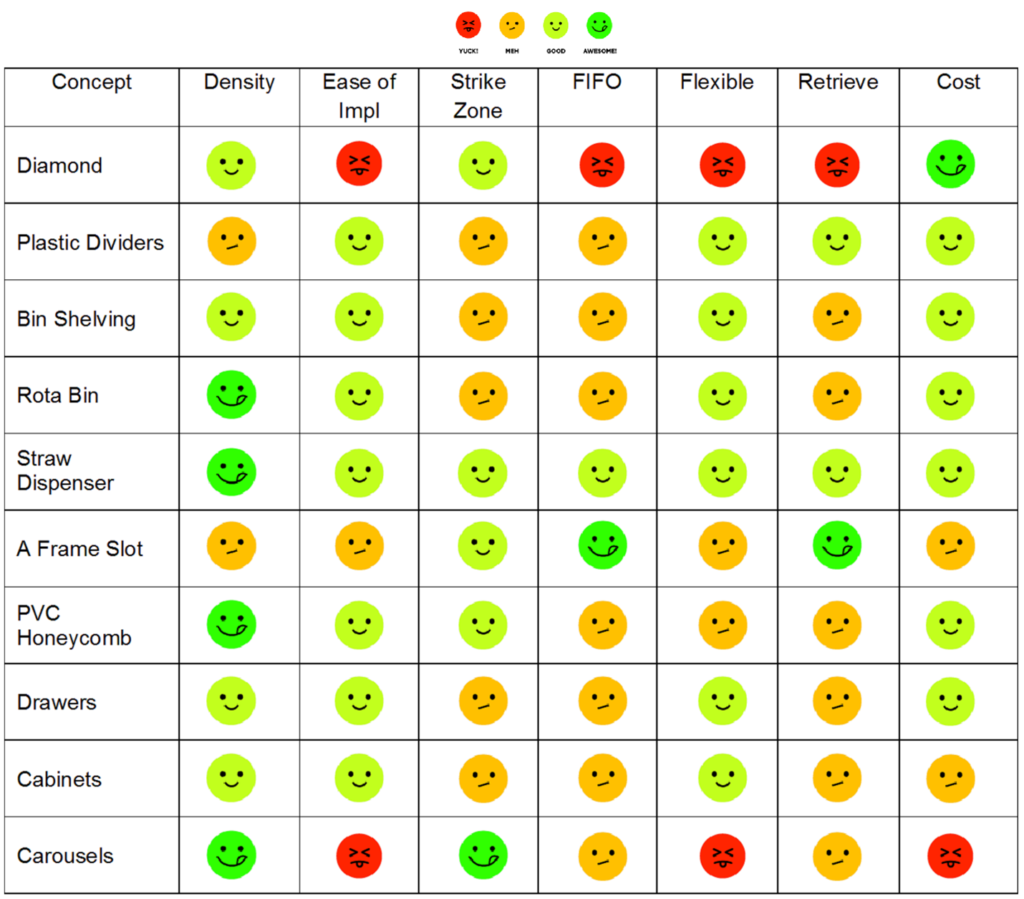 I hope this gets your creative gears turning and you can meet your small items storage objectives. Let us know if you have other good ideas for improving small item storage.
For more information on how WMS Software can transform your business, download our "Business Case Development" whitepaper here.