In August 2020, we discussed the concept of slotting using ABC profiling to help improve productivity in the warehouse (Know Your ABCs). The example provided focused on reducing pick travel distance and time by keeping the fast moving "A" items near the shipping dock, "B" items in the middle of the building, and "C" items furthest from the shipping dock. Slotting can also be applied at the micro level. You can increase picking productivity and improve order picker ergonomics by slotting your A items in the waist-to-shoulder or "Strike/Golden Zone" area of your storage media. Looking at slotting from a vertical perspective, product is again located based on whether it is a fast (A), medium (B) or slow (C) moving item. Referencing Figure 1, fast movers (A items) are the most popular products and should be the easiest to get to and retrieve. Slower movers (B and C items) are slotted overhead or on the bottom shelves. The Golden Zone refers to the area between the knees and shoulders where handling items is the easiest and requires the least amount of bending/stretching (Warehouse Ergonomics: The Vital Few Versus the Trivial Many, IndustryWeek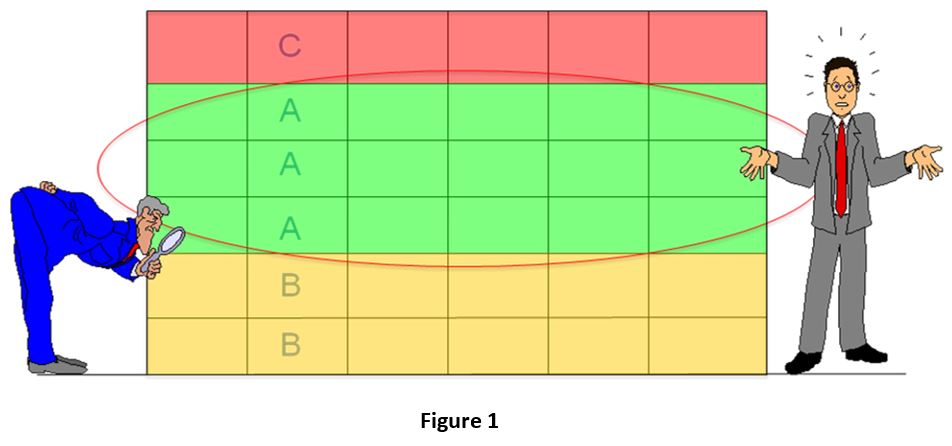 Utilizing The Golden Zone will help make sure fast-moving SKUs are accessible and require minimal effort for the operator to pick. This minimizes the operator reaching, bending, and lifting that leads to worker fatigue. Picking from the Golden Zone not only increases a worker picking speed, but with less fatigue pick accuracy will also improve. In general, picking an item from the Golden Zone takes 15 to 40% less time than picking from other tiers of bin shelving or flow rack.
For more information on how WMS Software can transform your business, download our "Business Case Development" whitepaper here.