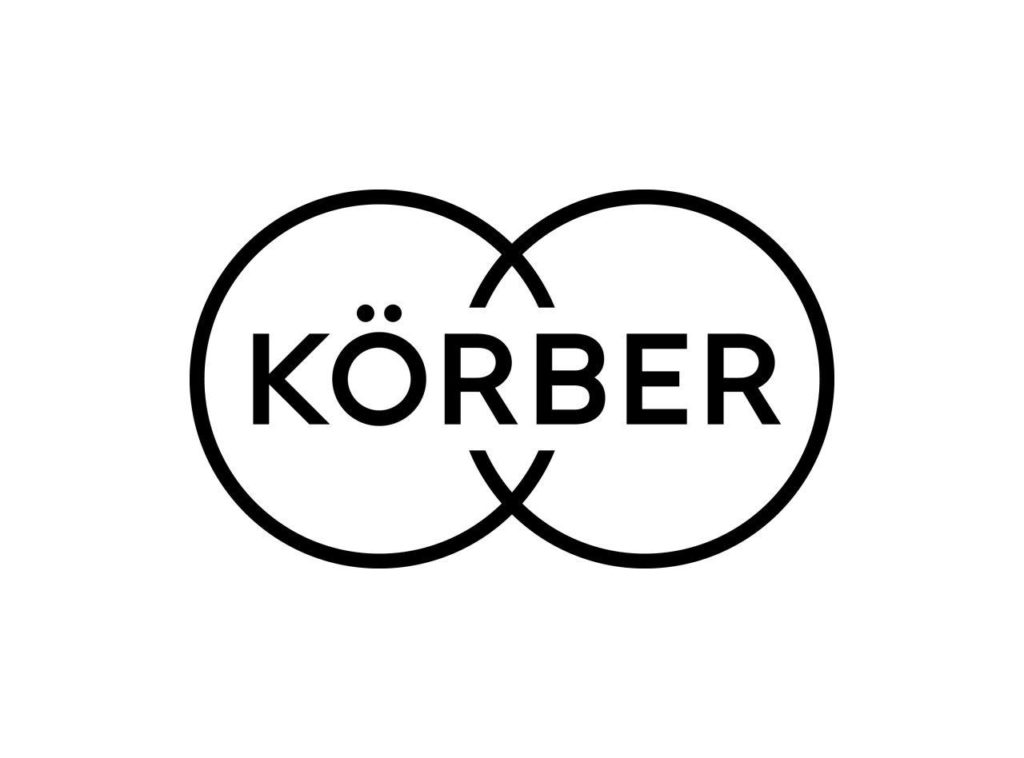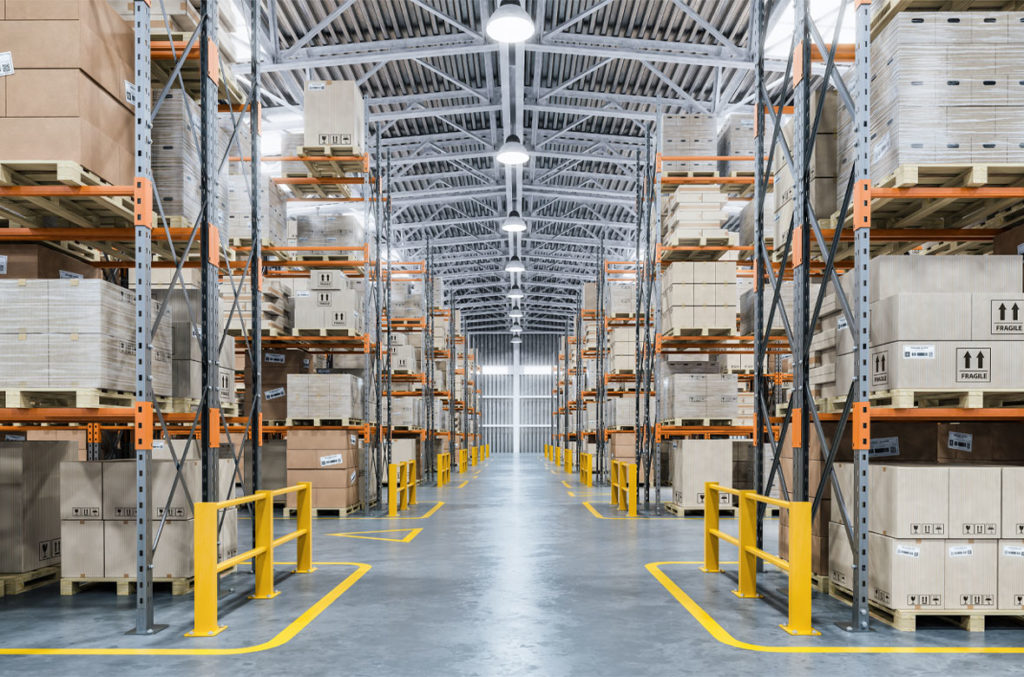 ---
K.Motion Warehouse Edge (previously HighJump Warehouse Edge) is a cutting-edge warehouse management system for the Small/Medium Business (SMB) segment designed to enable customers to drive rapid, out-of-the-box warehouse optimization and efficiency.
K.Motion Warehouse Edge delivers a powerful, scalable and flexible real-time warehouse management system that boosts your productivity, reduces costs, shortens order fulfilment times and increases customer satisfaction. Warehouse Edge has all the tools you need to improve your Warehouse operations.
By utilizing barcoding and inventory control functions, K.Motion Warehouse Edge consistently enables customers to achieve up to 99.9% order, inventory and replenishment accuracy.
Out-of-box supply chain execution tools for unmatched flexibility and adaptability
Extensible, responsive HTML5 user experience for desktop, tablet and smartphone layouts.
Comprehensive security and services infrastructure
Proven, seamless integration with most ERPs – Microsoft, Sage, NetSuite, SAP and more
Open web service API
Powerful workflow adaptability layer
Mobilizing your workforce
---
FUNCTIONALITY
KITTING & VALUE-ADDED SERVICES
LOAD AND ROUTE OPTIMIZATION
SHIPPING
REPLENISHMENTS
RETURNS
QUALITY CONTROL
REPORTING
KITTING & VALUE-ADDED SERVICES
Single units of sale in the sales order automatically converted to multiple physical picks.
Pre-assemble component goods into new pickable SKU.
Modify product by relabelling or repackaging to meet customer compliance requirements.
LOAD AND ROUTE OPTIMIZATION
Manage staging requirements based upon shipping carrier or truck route.
Control truck loading to match delivery order on truck route.
SHIPPING
Automated, tried and tested carrier integration with all major distribution partners (UPS, DHL, DPD etc.). Customizable interfaces remove the requirement for the manual import / keying of shipment information.
Integration with Springboard Hub allows the search over 16 competing distribution suppliers, to provide you with the best shipping rates on an order-by-order basis.
Immediate notification at point of shipment, keeps your customers up to date with the status of the order.
REPLENISHMENTS
Automatically create requests for overstock to be brought to pick face based
RETURNS
 Multiple return handling options are available to match the volume and complexity of customer product returns to the warehouse inventory.
Track quantities and product condition at time of return to allow for credit notes, rework required, quantity of stock returned to inventory, and adjustment of stock too damaged to resell.
QUALITY CONTROL
Allow for easy cycle counts of existing inventory to verify location and quantity of your holdings.
Built-in checks to ensure that bins are empty when Warehouse Edge thinks last item was removed from a bin.
Quarantine zone handling available to remove product from shippable inventory.
Place holds on your inventory to ensure it is available for your process requirements.
Optional inspection tools can automate quality checks and document quality problems as inventory arrives in your warehouse.
REPORTING
A customizable performance dashboard provides a snapshot view of status and progress, allowing management the ability to monitor operations throughout the day.
Detailed analysis can be performed via a suite of reports, ensuring staff productivity is maintained and allows for labour forecasting.
RECEIVING
PUTAWAY
INVENTORY MANAGEMENT
WAREHOUSE TRANSFERS
CROSS-DOCKING
ORDER & WAVE MANAGEMENT
PICKING & PACKING
RECEIVING
Upon placing the purchase order within the ERP system, the warehouse has immediate visibility of the inbound order, including line details, quantity, expected arrival and estimated labour requirement.
Inbound orders can be received and handled in multiple ways, for example through purchase orders, advanced shipping notifications and container shipping.
System driven quality control/quarantine procedures can be put in place for inbound stock, ensuring processes are followed.
Properties such as size and weight can be captured on receipt through integrated measurement systems to enable cartonization and advanced shipping integration. Alternatively, dimensions and weight can be loaded from the ERP system or your own database.
PUTAWAY
With advanced directed putaway functionality, stock can be located by a variety of criteria – size and dimension, velocity, volume of sales, consolidation with other stock, FIFO or your own individual requirements.
Alternatively, stock can be immediately picked on receipt using the back to back functionality, preventing unnecessary stock movements.
Replenishment can be directed straight from receipt, preventing downtime due to lack of stock.
INVENTORY MANAGEMENT
System driven cycle-counting and empty bin checks ensure that stock accuracy is maintained, and discrepancies are immediately flagged to a supervisor for approval.
Automatic replenishment routines ensure that pick faces remain stocked, and if stock does run out, the hot-replenishment system will direct an employee to refill the location immediately.
Production order capability allows users to create new items within the warehouse through a controlled, system-led procedure, immediately updating stock levels as soon as the product is available for shipping.
WAREHOUSE TRANSFERS
Automate transfer of inventory between integrated ERP warehouses with in-warehouse operations.
With some ERPs, it is possible to accommodate more complex transfer operations by providing matching pick orders on the supply end of the transfer with receipts on the receiving end of the transfer.
Transfer products between warehouses, send product to and from trade shows or storefront operations.
Move containers of product from manufacturing locations or transit warehouses to saleable product warehouses on arrival.
CROSS-DOCKING
Bypass normal pick/pack/ship process for inbound product that arrives in your warehouse ready-to-ship.
Quickly process backorders for popular product.
ORDER & WAVE MANAGEMENT
Optimise picking efficiency by fulfilling multiple order picks in one pass of the warehouse.
Multiple picking strategies assist with different order fulfillment approaches (batch picking, wave picking, e-commerce order fulfillment, pallet and case picking)
Customizable views of outstanding orders to allow your operation to focus its efforts on the most critical work.
PICKING & PACKING
Large reductions in labour costs are regularly seen through the system generated picking waves that can be enabled to following various routines to increase productivity.
Through consolidation, the system can determine the minimum box size and quantity required for order, ensuring that packaging and shipping costs remain low, whilst reducing the amount of packing time required.
Customer specific labelling can be enabled, providing all the information required, in a format designed for your customer's specification.
User defined packing requirements can be notified to the employee.
Allocation of stock is fully customizable, providing control over which stock is allocated to which order.
---
FIND OUT MORE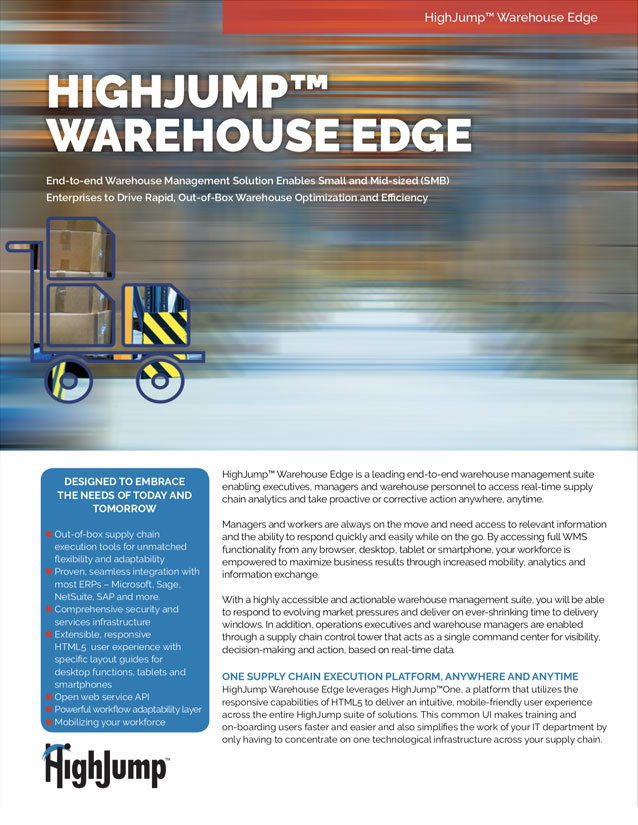 Download the WMS brochure to learn more about what separates K.Motion Warehouse Edge from competitive offerings. With K.Motion Warehouse Edge, you will benefit from:
Complete distribution suite augmented by uniquely flexible configurations
Rapid, painless implementations
Seamless integrations with leading ERP providers and eCommerce platforms
Near-perfect inventory accuracy throughout the warehouse
Visibility across the operation that increases order accuracy
Lowest total cost of ownership and a quick return on investment